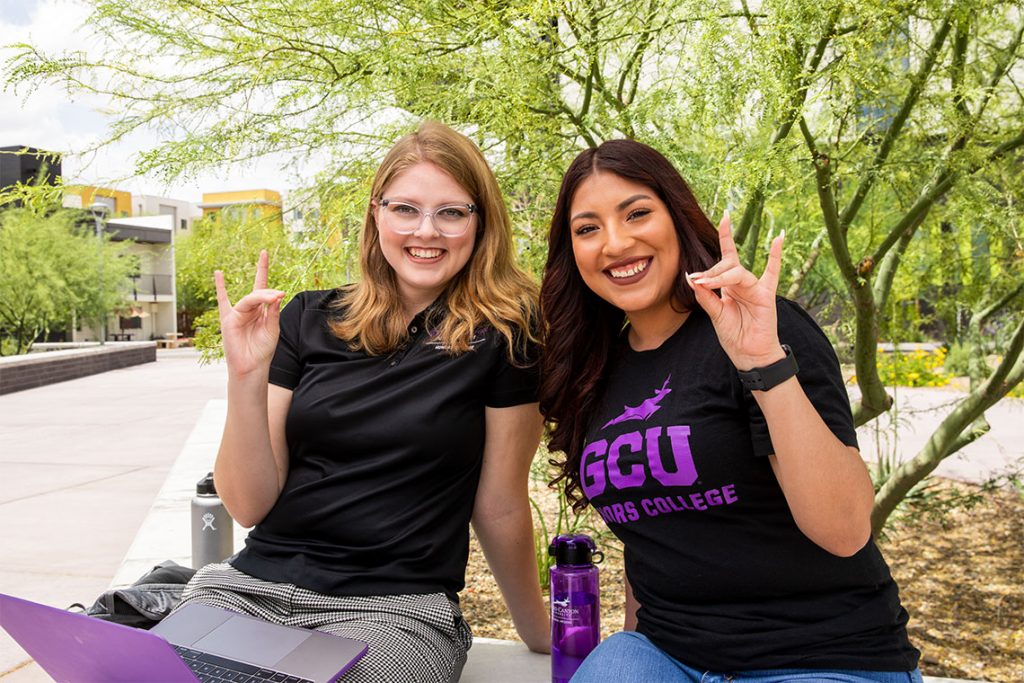 Honors College
Open to all qualified students and all campus degrees, the Grand Canyon University Honors College provides further enrichment and an academically challenging curriculum to the students' educational journey. The college is made up of 450+ Colangelo College of Business students, 250 College of Nursing and Health Care Professions students, 100+ College of Education students, 100+ College of Fine Arts and Production students, 500+ College of Humanities and Social Science students, 850+ College of Science, Engineering and Technology students and 50+ College of Theology students.*
Ethics, research, service, leadership and cultural awareness are the main pillars which the college uses to support the students throughout their time at GCU.
Consider supporting the Honors College today!
*As of Fall 2020
Learn more about the other colleges at GCU to which you can give.
Grand Canyon University is a 501(c)3 organization, EIN#47-2507725. Donations are tax-deductible.