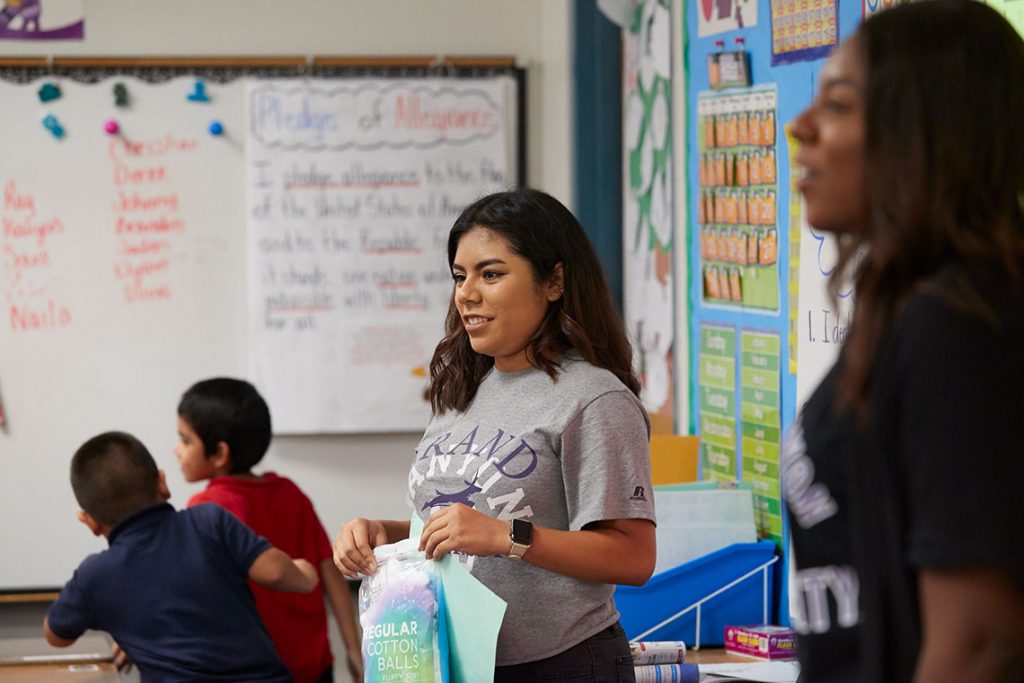 College of Education
Grand Canyon University's College of Education has prepared future and current educators for over 60 years to provide enrichment and quality education in their classrooms. From 2009 to 2020, more than 56,000 traditional and online COE students graduated from the college,* contributing to help fill the nation's teacher shortage. GCU is committed to addressing the national teacher shortage crisis by graduating more teachers than Arizona's public and private universities combined.
GCU has been ranked as the "Best Christian University offering Online Master's in Secondary Education Degree Programs."** The College of Education is dedicated to servant leadership, innovation and service as part of the curriculum that extends beyond the classroom.
Consider supporting the College of Education today!
*From 2009-2020
**Retrieved from Intelligent, The Best Online Master's In Secondary Education Degree Programs in February 2020.
Learn more about the other colleges at GCU to which you can give.
Grand Canyon University is a 501(c)3 organization, EIN#47-2507725. Donations are tax-deductible.